3rd Party API Integration: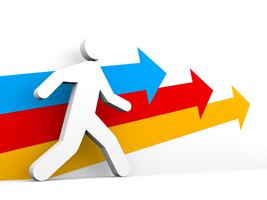 Your Website may need a "Google Map" or "Facebook Likes" through your website or just the "Payment method" so that your customers can pay you online. Even your website may need to be translated in some more languages so that to reach to the audiences in their own languages. All these can be done through the API from the service provider such as Google, Facebook, Twitter, Payment Gateway Providers etc.
We at IT Maniacs are here to help you with the API Integration for your website. Our proven track records shows our capability in the API Integration. From Payment Gateway to Social Media Interactive websites, we have covered it all.
IT Maniacs has years of experience in creating and implementing APIs for multiple platforms. To discuss about our Integration Services, expertise and how we can help you, please contact us on apiexpert@itmaniacs.co.in or call +91 9608333033.
---
Online Applications where we experts on API Integration
Google Apps
Google & Bing Map
Authoize.Net
Optimal Payments
PayPal
All Indian Payment Gateway Integration
All International Payment Gateway Integration
Social Media Integration like Facebook, Twitter, Myspace, LinkedIn, Google+ etc.
Geo location API Integration