Develop your website with secure code and attractive design :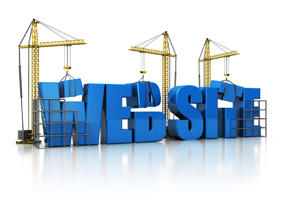 Your website may be the first glimpse that any of your potential customers have of your business and services and we at IT Maniacs provide the excellent quality web sites which makes your first impression and also reflects the strengths and ideals of your Company/Organization.
Our website development includes both Static(HTML) websites and Dynamic websites(Programming and Database based).We at IT Maniacs work on Web programming, Web based application development, and Portal development, MS implementation, E-Commerce solutions, Web solutions.
---
Website Development for :
Corporate Websites- Your Corporate website may be the first glimpse what your Customers may have towards your Organization. Customers need all the basic Information, a brief of Products/Services being offered by your Organization, Methodology your Organization carries out and the contact details. Present people and Customers with a neat and clean Corporate Website.
Personal Websites/Blogs- Let the whole world know you and your ideas better. Present your thoughts on your own Blog and let the people read it and interact with you.
B2B and B2C Websites- A single platform where you can interact with your customers, Partners, Associates and Employees through one comprehensive information process.
E-Commerce Websites- Get your Business rule over the internet with an e-commerce website. Let the customer know your products and then purchase them online. Reach the huge target audience with the E-commerce website. Read More.
Flash Websites- Flash based website (rich in Animation) attracts the attention and even increases the interactivity. The Look and Feel provided by the flash websites does it. Flash designs demand creative skill along with imaginary view. With our professional attitude we try to bring out more return from flash based venture. While designing websites, making it more vocal is must flash helps us to design live animation with attractive sound effects that generally seize viewer's attention. We offer Flash website design with unlimited technical possibilities and striking effects that creates a new appearance to the first look of any brand. Its characters moves like real beings on websites.